Florida DUI Defense & Vehicular Fatality Attorney
Serving Clients in Miami-Dade, Ft. Lauderdale, and Throughout Florida
Florida Board Certified Criminal Trial Attorney
Robert S. Reiff, the author of "Florida DUI Law" (LexisNexis Publishing Company) and "Drunk Driving and Related Vehicular Offenses" , Fifth Edition (Lexis Law Publishing Company), is the founder of the Law Offices of Robert S. Reiff, P.A. Mr. Reiff has more than 30 years of experience representing clients accused of DUI, DUI manslaughter, vehicular fatality, and other criminal offenses. He was the only DUI/DWI lawyer named by "Best Lawyers in South Florida" for 2023, 2022, 2021, 2020, 2019, 2018 and 2016. He was also among just six attorneys in the entire state of Florida selected as a "Super Lawyer" for Florida in the Criminal Defense: DUI/DWI section. He has also continuously recognized, since 2005, as one of The Best Lawyers in America and was selected as an Elite Lawyer for 2020. In addition to this, his firm was also named Best Law Firm by Best Lawyers for 2023 & 2024.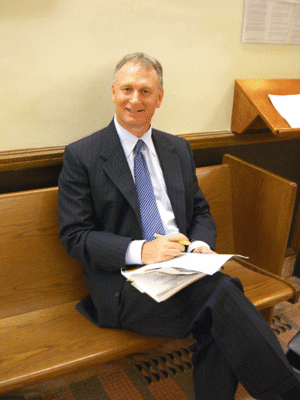 Though Mr. Reiff brings his winning work ethic to every case, his expertise in the DUI field is nationally recognized; locally, he received the number one rating in an in-depth Miami Herald investigation of the most effective DUI advocates in South Florida in this ever-increasingly complex and enforced area of criminal law. He is the author of "Drunk Driving and Related Vehicular Offenses" (5th Edition) which is published by the LEXIS Law Publishing Company.
---
DUI charge? Everyone makes mistakes. Depending on the circumstances of the offence and your situation, there may be things we can do to help you keep your license, your livelihood, and your family life. But we can't know for sure until we review your case together. Let's talk on Zoom.
It's really straightforward: You can hire a lawyer who will read his books, or you can hire the lawyer who wrote the books! If you have questions or if you would like more information, please request a consultation with Mr. Reiff at (305) 854-5511.
---